pip install pyladies
April 18, 2014 | Tag:
»
handbook
At PyCon this year, I had the pleasure of announcing pip install pyladies.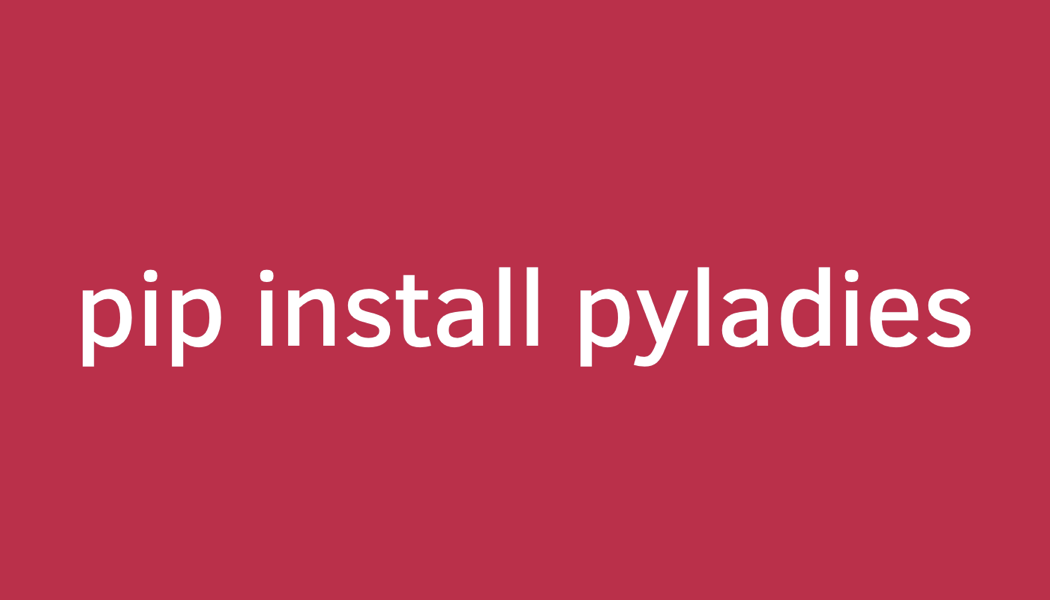 Yes! You really can install a PyLadies package! It's available on PyPI, with the handbook portion available on Read the Docs.
The pyladies package contains all that a PyLady needs to start her own local PyLadies:
Complete handbook that walks through how to start a PyLadies group,
A script that launches the handbook, with more functionality slated to be added, including:

Interactive script to submit initial interest form,
Interactive script to submit final registration form,
Tools to admins to interact with Twitter and Meetup APIs,

Workshop materials for ideas and blueprints to run events,
Images and other assets for swag printing, global and local logos, etc.
This is the bare minimum for a shippable viable product - so issues/ideas and pull requests are welcomed!!